Fabretto's President Kevin Marinacci participated in a roundtable discussion that was featured by the Formar Foundation's "Formar Hub" online. Read on for an excerpt of the article by Gabriel Sanchez Zinny and James McBride, or click here to read the full article at Formar Hub.
"The 'New School' Model: An Innovative Paradigm for Education"
In Latin America, as in much of the developing world, the struggle to improve educational quality has run up against the challenge of how to effectively reach often isolated rural schools. Even as rapid urbanization has placed its own pressures on crowded urban schools, the effects of poverty, displacement, and post-conflict dislocation have posed particular problems for students in the countryside.
Vicky Colbert, from Colombia, and Kevin Marinacci, based in Nicaragua, are two education experts and practitioners who understand this better than anyone. They have worked for decades on developing new models for educating the poorest children in their countries and throughout Latin America. On April 4th, the Brookings Center for Universal Education hosted both of them for an expert roundtable discussion on their life and work.
Finish reading the article with Kevin Marinacci's thoughts on the future of education in Latin America at Formar Hub.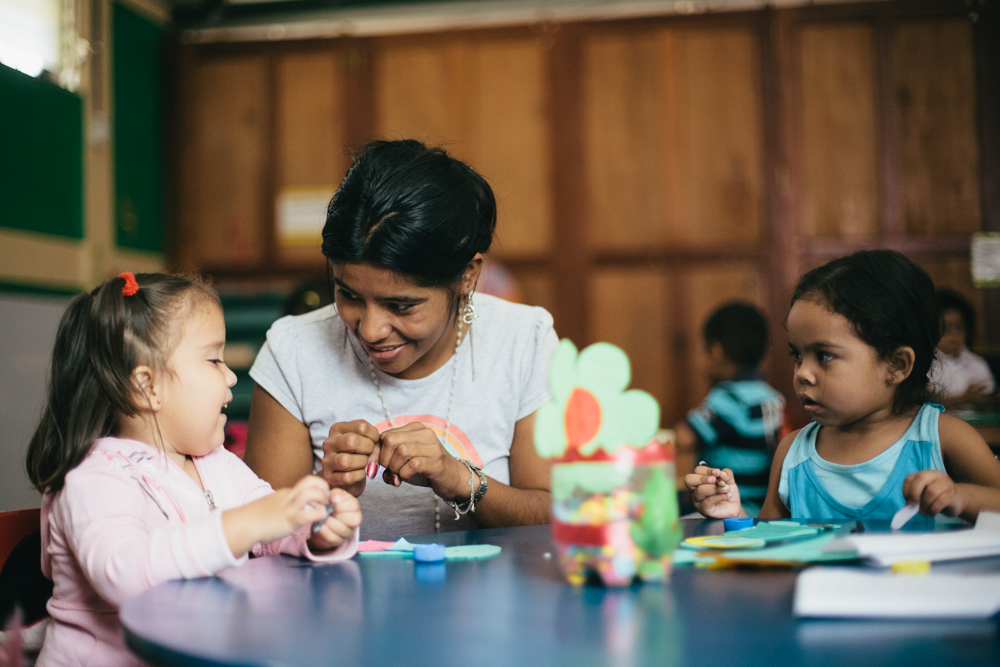 Fabretto's model includes teacher training, updated teaching techniques, and key resources to support children from vulnerable communities with quality education. Learn more about Our Programs.