2-24-14 | Success Story
Our Centers: Uniting Communities in Nicaragua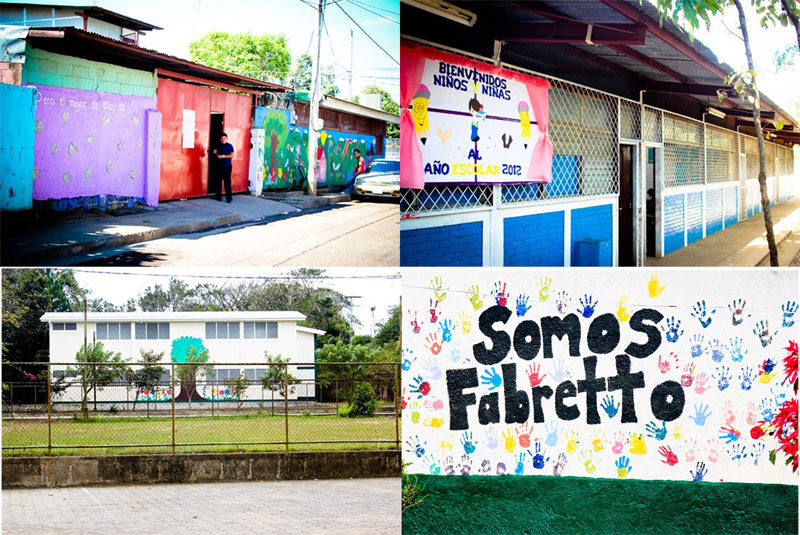 Fabretto's community education centers are at the heart and soul of our mission. More than just buildings, each center unites communities to advance on the path to a better future, reinforcing each day Fabretto's commitment to building up entire communities by strengthening children and youth—the next generation of leaders—to enable them to pull themselves and their families out of poverty.
Our seven education centers deliver programs in five key areas – early and primary education, secondary education (SAT), vocational skills, nutrition, and community well-being and development – to support children throughout the life cycle with quality education and services. Each center holds innumerable stories of success of the children and youth who have benefited from our programs over the years. Click here to read some of the inspiring stories that have emerged from Fabretto centers.
We are lucky to have an outstanding, dedicated leadership team at each Fabretto education center. At the beginning of 2014, Fabretto recognized the accomplishments of several leaders who went above and beyond in their service to the center and the children in their community in 2013. Jeanette López, from the San Isidro de Bolas Center, was honored as Outstanding Administrator in 2013 for her consistent hard work, service, and dedication to Fabretto.
In addition, Fabretto staff congratulated the Somoto center (with director Fátima Perez and administrator Ana Carazo) and the Ocotal center (with director Janeth Ruiz and administrator Dina Benavidez) for exceptional supervision and dedication to continuous improvement throughout 2013.
Click here to read more about each Fabretto education center, or donate to support Fabretto centers today.