1-9-14 | Success Story
Thanking Fabretto Leaders for Years of Service
This year, Fabretto will be celebrating lives of service and honoring those who have given back in Nicaragua and beyond. We're kicking off 2014 by recognizing several of Fabretto's incoming and outgoing leaders. First, many thanks to outgoing Chair Lynn Mangum for his outstanding leadership over the years of his term. Under his guidance, Fabretto's work on the ground and international outreach efforts have grown tremendously. We thank him for his unwavering dedication to Fabretto and years of service to the organization.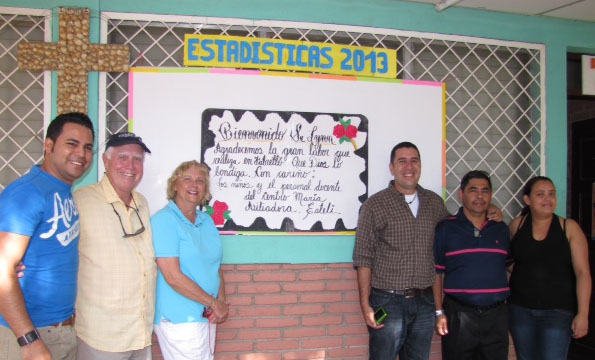 Lynn (second from the left) and his wife Elizabeth with staff from Fabretto's center in Esteli
Fabretto is pleased to announce Bill Glastris as the new Chairman of the Board. Bill has served on Fabretto's board since 2011. Please join us in welcoming him to this new role!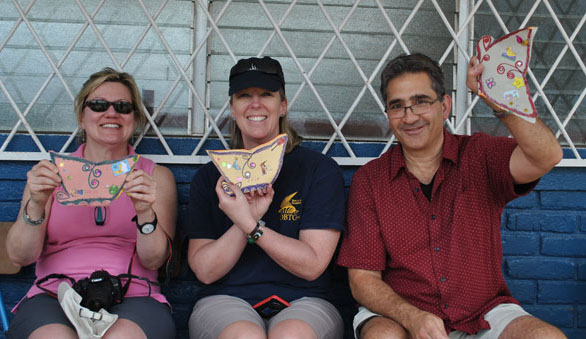 Bill and two other visitors receiving cards from children on a Friends of Fabretto trip
Fabretto also honors the contributions of longtime leader and former Executive Director of Fabretto Spain Patricia Aragonés. Her vision and dedication to our mission greatly expanded Fabretto's reach by developing a strong presence in Europe. We're fortunate that Patricia will continue on with Fabretto in her new position as President of the Board in Spain and the UK.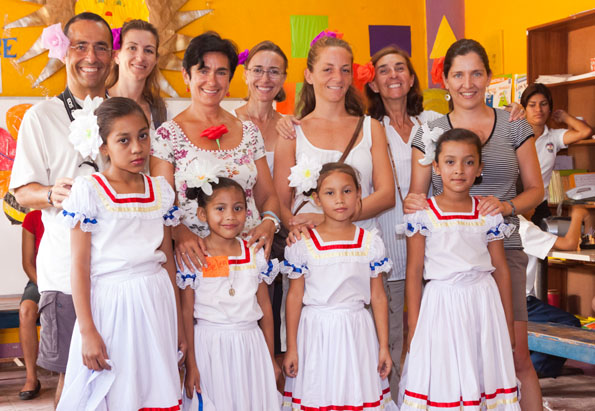 Patricia (center, back) and the Friends of Fabretto Spain trip participants pose with students at Fabretto's Ocotal center
Thank you all for your service to Fabretto & the children of Nicaragua!