As the year comes to a close, Fabretto would like to thank all of the supporters of our mission and programs this year. Thanks to the generosity of many, Fabretto supported over 12,000 children and their families in Nicaragua on the path to a better future.
The infographic below shows how Fabretto provides continuous care throughout children's growth and development to help them reach their full potential. By responding directly to the most urgent needs of children and youth in Nicaragua, Fabretto makes a difference in their lives and the lives of their families and community.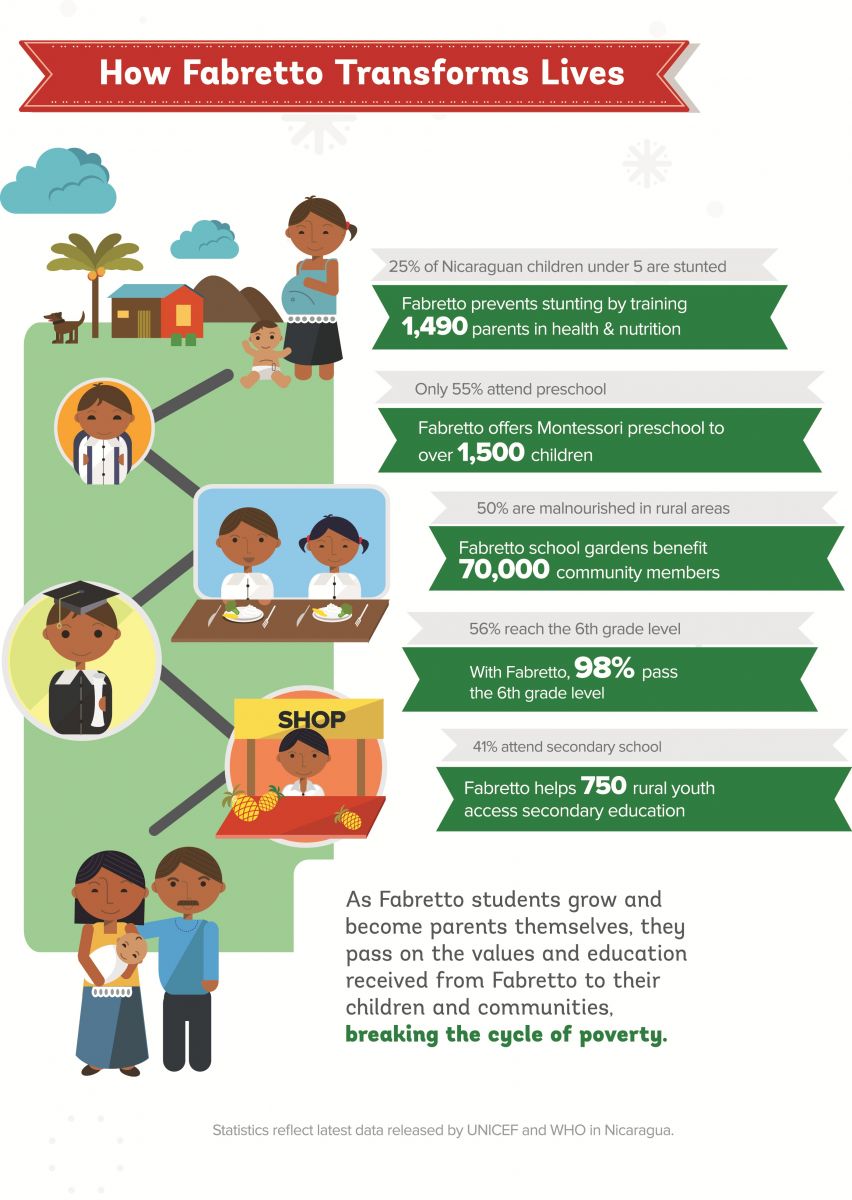 Help us continue to transform lives in 2014. Click here to support Fabretto today.