The 2013 Nicaraguan school year has come to a close, and each Fabretto center celebrated student achievements at all levels: preschool, primary school, and secondary school through the rural education program SAT.
At the SAT graduation, the students were filled with joy and pride in their accomplishments. The innovative SAT program offers access to secondary education to students from rural areas, where previously there were no educational opportunities beyond sixth grade. Through meaningful, community-based learning opportunities, students can earn their high school diploma while they expand possibilities for economic and personal growth.
During the ceremony, Marcia Gómez, SAT Program Coordinator, reflected, "The graduation of the SAT students represents the fulfillment of our mission… bringing educational opportunities to youth who, without Fabretto's program, would not have the chance to continue their studies in their communities."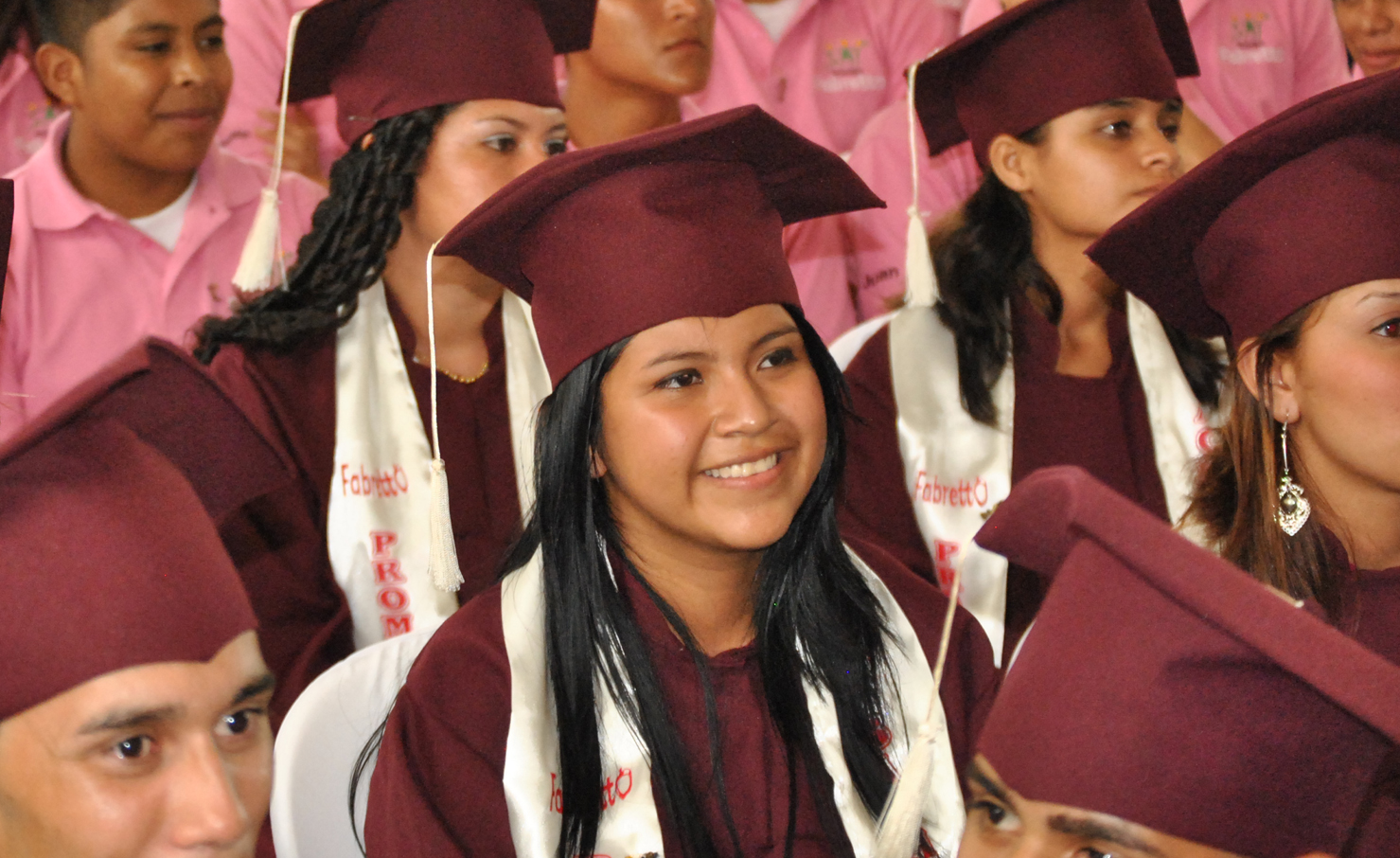 Since the program's beginning, SAT graduates have been recognized in Nicaragua for their superior performance in many areas, including academic competitions, university admission exams, entrepreneurial initiatives, and community involvement. SAT students also have the opportunity to pursue technical degrees, through support from organizations such as the Victoria Foundation. This year, SAT was also recognized on the global stage, as leaders in education selected Fabretto's SAT program as one of 14 finalists for the Qatar Foundation's WISE Awards for innovation in education.
SAT graduates are prepared to move forward and contribute to their community's development. In his congratulatory remarks to the graduates, Kevin Marinacci, president of Fabretto, emphasized the bright future ahead of the SAT graduates, saying, "I invite you all to continue saying "Yes" to education; you are the future and your success will not end here."
In 2013, one successful group of students from Cusmapa and their tutor, Danys Ramirez, had the chance to tell us about their entrepreneurial initiative that has contributed to their community's development. We invite you to watch their story and be inspired by the determination and drive that characterize SAT students.
To help us give more youth access quality education and opportunities for the future, please make a donation today.