12-6-13 | Program Achievements
Fabretto Invited to Participate in Clinton Global Initiative Meeting in Brazil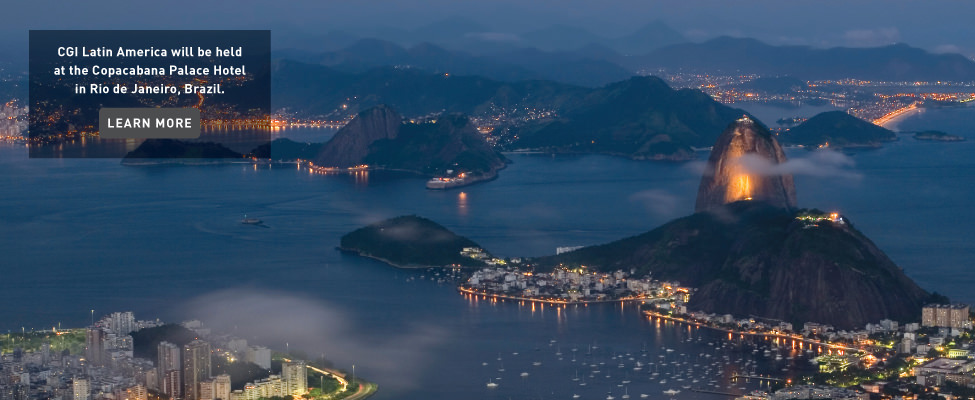 Next week, Fabretto will participate in the Clinton Global Initiative (CGI) Latin America Meeting along with other key government, private sector, and NGO leaders. Kevin Marinacci, president and CEO, will represent Fabretto in Rio de Janeiro, Brazil. CGI Latin America was created by the Clinton Foundation to find lasting solutions to the world's greatest social, environmental, and economic challenges.
At the meeting, Fabretto will participate in sessions concentrating on CGI's three Action Areas. Fabretto's mission relates closely to one of CGI's Action Areas, Developing Human Capacity, which seeks innovative ways to achieve healthy, well-educated, and well-trained populations.
Another key component of CGI Latin America is the opportunity to build partnerships across Latin America to replicate effective strategies through Commitments to Action, plans for addressing a specific global challenge. To date, CGI members in 180 countries have implemented more than 2,500 Commitments to Action that have improved the lives of over 400 million people.
Fabretto looks forward to sharing its 60 year expertise in rural education with other organizations at CGI Latin America. Fabretto's rural education initiatives include the SAT secondary education program and 4-H, which benefits rural Nicaraguan children and young people aged 5-19.  The meeting in Brazil is an opportunity to share best practices that can be replicated in the hemisphere and explore potential partnerships to expand Fabretto´s impact.
Photos from CGI Latin America, www.cgilatinamerica.org