11-22-13 | Success Story
Strengthening Fabretto's Administrative Team!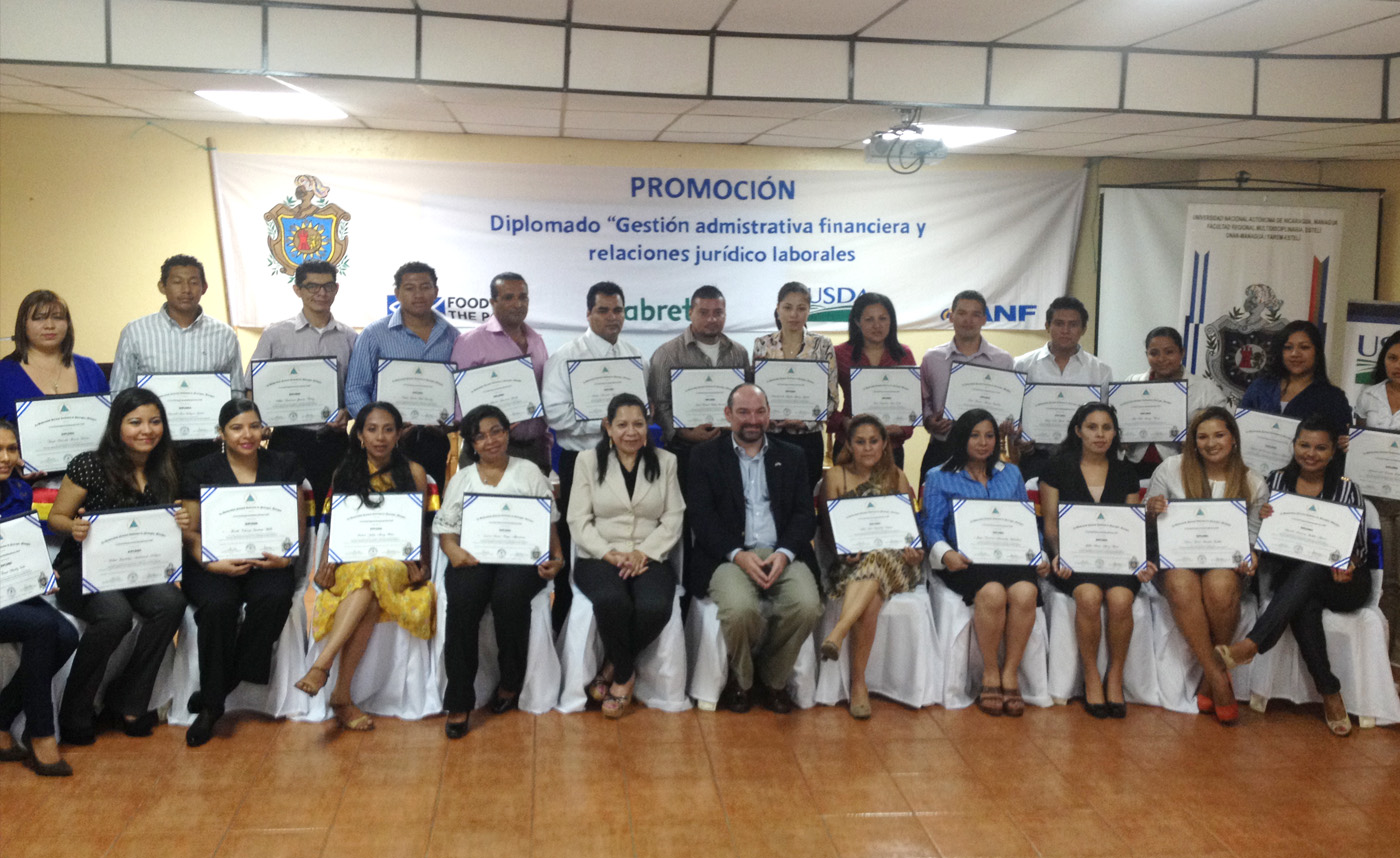 Today, 25 members of Fabretto's administrative team received their diplomas for completing the Administration and Management Certificate program at the University UNAN-Estelí (Universidad Nacional Autónoma de Nicaragua).
The program was designed to strengthen administrative capacity and management of resources for Food Security & Nutrition programs and was financed with support from Food for the Poor, one of our partner organizations. The graduates expressed their gratitude for this opportunity to continue their personal and professional growth, and to continue the legacy and mission of Padre Fabretto.
"This program allows Fabretto to strengthen as an institution," said Fabretto President Kevin Marinacci during his congratulatory remarks to the graduates. "We're confident that our human resources are the most precious resources we have… without all of you and your contributions to our organization, none of our work would be possible. I know that Padre Fabretto would be very proud of all of you today."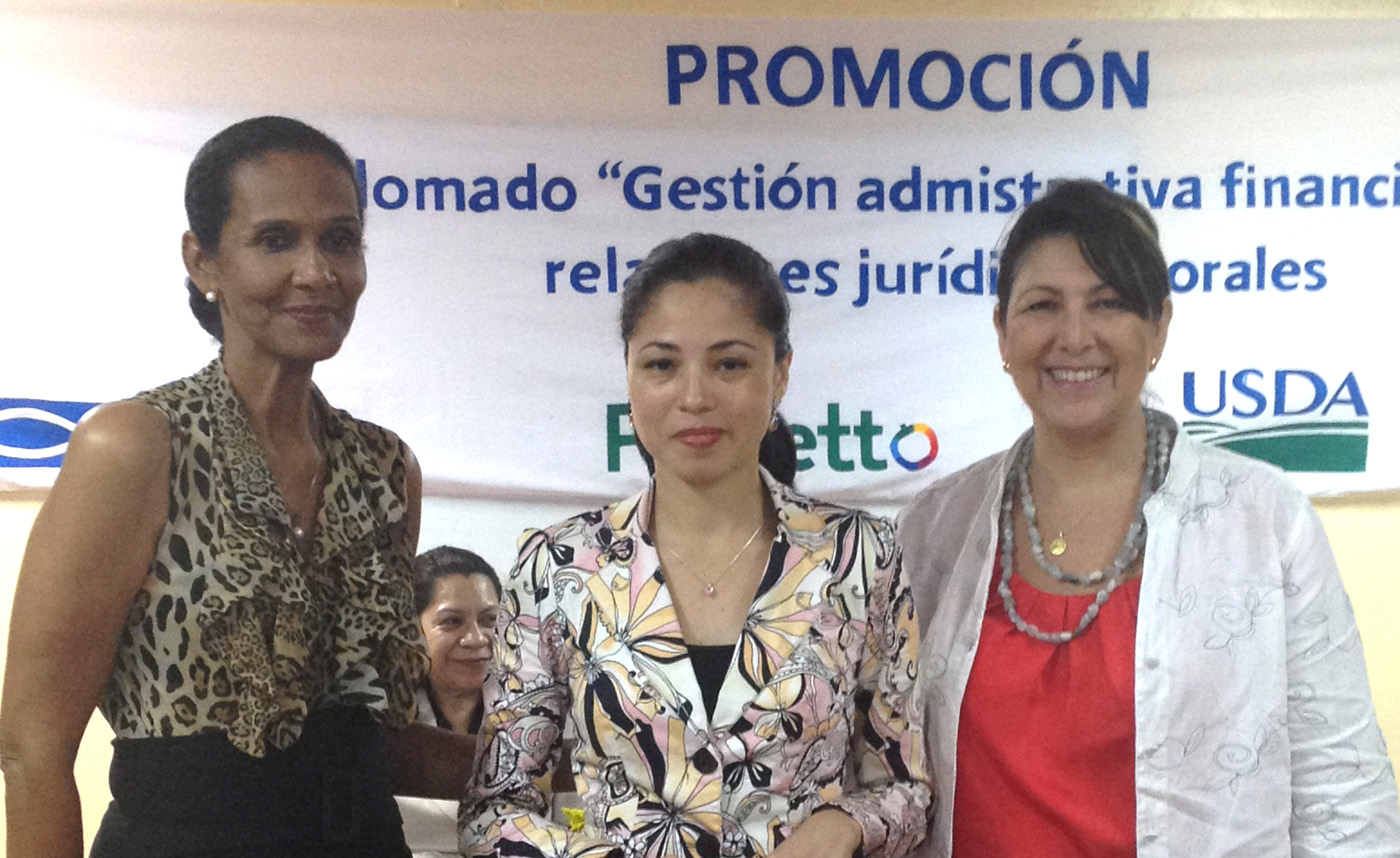 Maryely Álvarez, who obtained the highest average in the class, received special honors for her excellent academic performance. Congratulations to the Fabretto administrative team!