11-7-13 | Success Story
Sofia: Artisan, Teacher, and Acahualinca Community Leader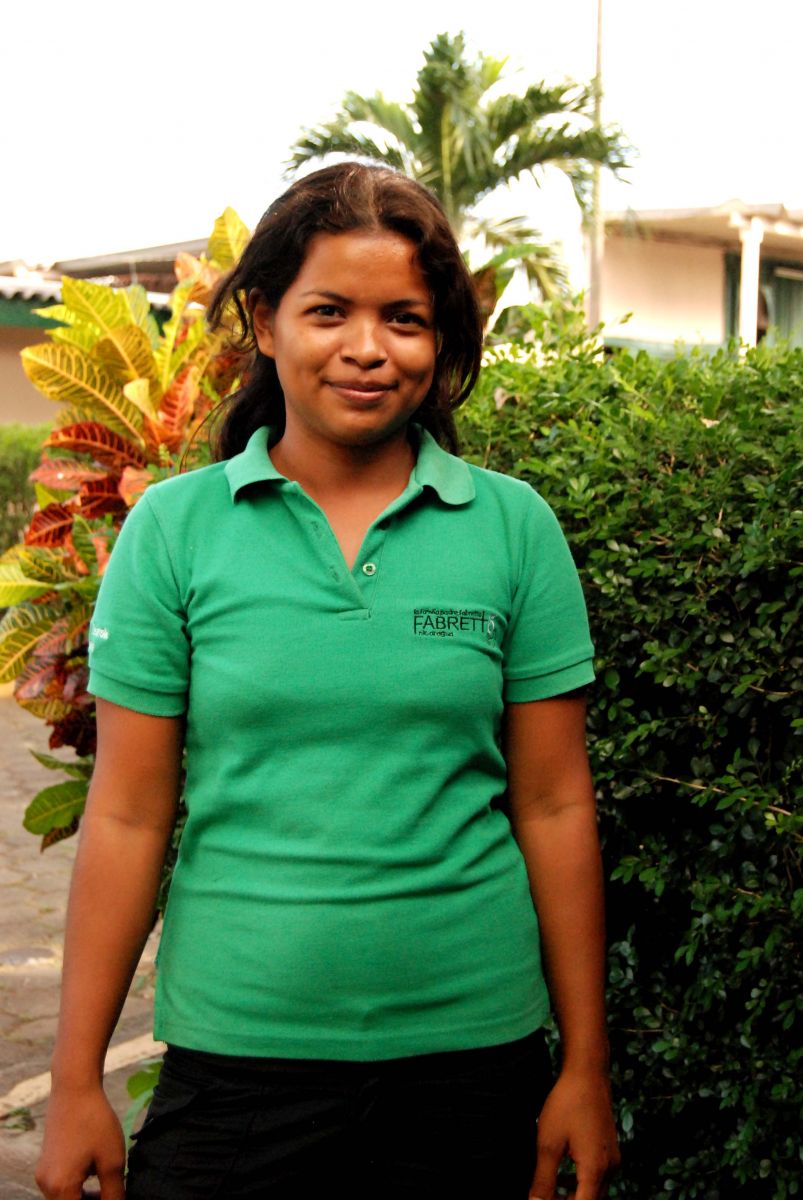 Just six years ago, Sofia's days began in a home made of trash bags and scrap metal in the heart of the Managua city dump, La Chureca. Amidst the smell of burning trash, Sofia spent each day combing through the dump for scraps of aluminum, copper, or other metals, which she sold for a dollar or two a day. It seemed there was no path to a future outside of the dump.
The Nica HOPE project at Fabretto's San Francisco Center gave Sofia the path she was searching for – a way to escape the cycle of extreme poverty through economic opportunity. In 2008, Sofia and her sister Mery were two of the first students in the growing jewelry project.
The project allowed Sofia to discover her natural talent; her creativity and technique consistently impressed her teachers, and soon she began to present her own unique designs and tutor her peers. Thanks to her skills and motivation, the Fabretto San Francisco Center leadership invited her to join the staff as a jewelry teacher in 2009.
With a steady income from the jewelry project, Sofia was able to stop collecting trash in the dump and finish high school while still supporting her family. This year, she represented the Nica HOPE Cooperative on exchange trips to San José de Cusmapa and to Guatemala, and next year, she's set to take on a leadership role in the cooperative as a Committee Coordinator. In her spare time, she plans to further her education in a technical college program.
The Nica HOPE project has helped Sofia, now 23 years old, transform from a timid, introverted teen to a confident young woman, artisan, and community leader. Sofia and her sister now live with their mother in Villa Guadalupe, a new residential area where all of the inhabitants of La Chureca were transferred after the dump's closure last year. Although living conditions have improved, the community continues to face the same challenges: high dropout rates, delinquency, malnutrition, and more. Fabretto's programs at the San Francisco Center, including the Nica HOPE cooperative, continue to support children and youth with education, nutrition, and the hope for a better future.
You can support artisans like Sofia by donating to Fabretto.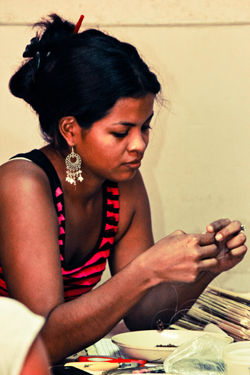 Sofia, at work in the jewelry workshop