10-24-13 | Volunteers
Fabretto volunteer Peter Vergara publishes article about his experience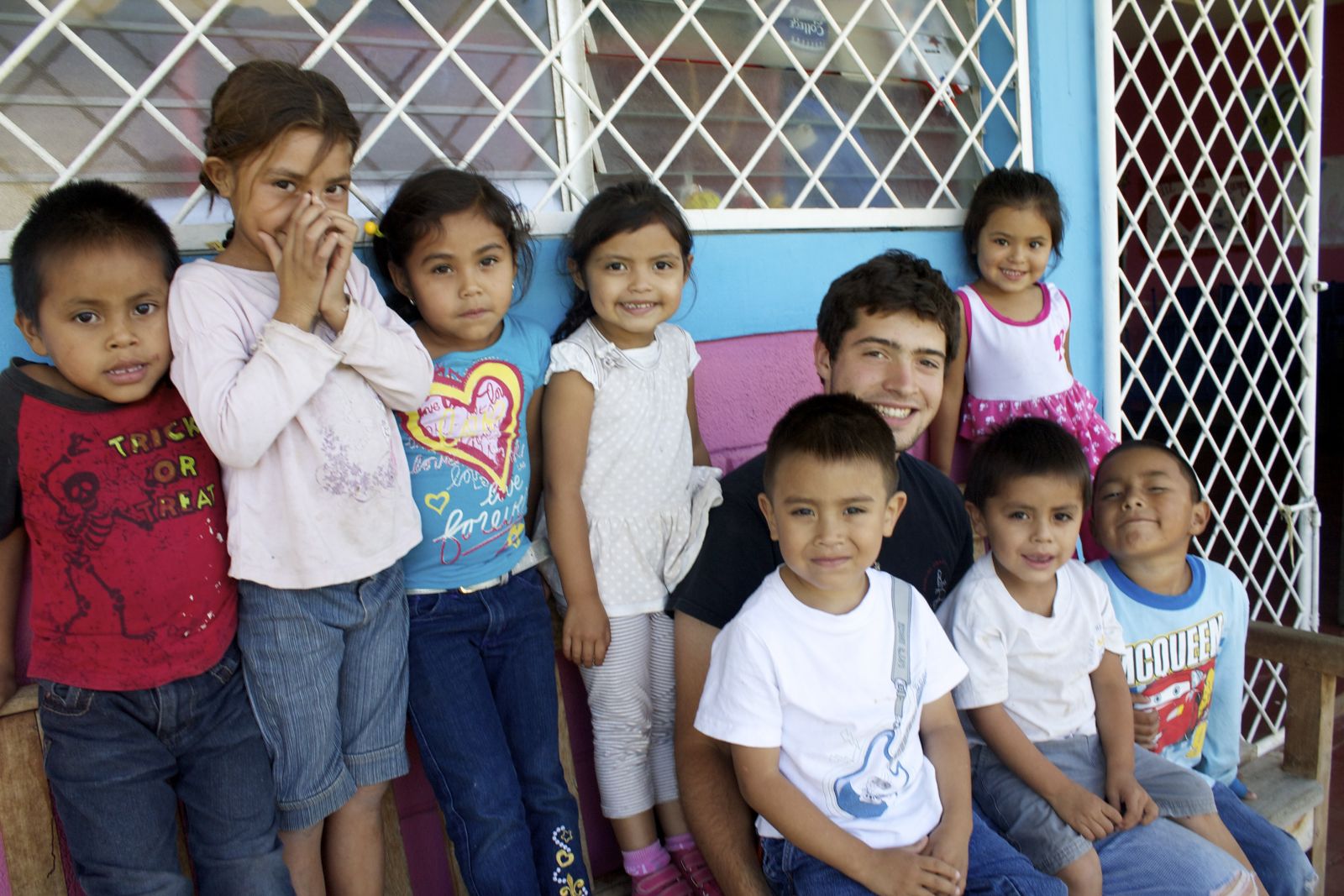 Peter Vergara, a high school student at Portsmouth Abbey School in Rhode Island, was one of five students chosen last spring to receive the school's Haney Fellowship, which allowed him to volunteer for a month with Fabretto in San Jose de Cusmapa.
Below are two excerpts from an article that he wrote describing the experience:
Each leaf. One by one. Chris and I knelt down beside the tomato plants and began to count moscas blancas – a common pest that plagues many Central American fields; it translates to "white flies." As we found a mosca blanca we would kill it and pluck off the leaf it was on. If there were several moscas blancas, we would rip away the entire branch. When we had counted and eliminated all moscas blancas from a branch, we moved to the next one and repeat the painstaking process – making our way to the next plant. There were 16 rows of plants in the field, with almost 75 plants per row – over 1,000 plants. Thankfully, Chris and I were not the only ones laboring as manual pesticides; in fact, we were helping twelve students of a SAT class – Sistema de Aprendizaje Tutorial. The SAT program provides students with both theoretical and practical classes; allowing them to understand certain skills, while also enabling them in the practice of them.  SAT covers many areas of study – all of them, essential to living in the heart of Nicaraguan poverty: from reading and writing to pest control and crop cycles.
This past summer, I was able to experience, witness, and work with the heart of Nicaraguan poverty…
Needless to say, my trip to Nicaragua was deeply impacting. After a month in the Nicaraguan mountains, I witnessed and experienced first-hand all the horrifying statistics we hear daily about poverty. Although shocking, the numerous news articles describing poverty have always been a set of facts – now they are a reality. The stories I heard, the people I met, the moments I captured on my camera, and the anecdotes I now have to tell… they all make up my eye-opening trip to Nicaragua. I look forward to hopefully returning in the future and further contributing to the efforts Fabretto is making to eradicate malnutrition, heighten the level of studies, improve infrastructural conditions, and promote a healthy family structure….