10-17-13 | Our Programs
Fabretto Makes Strides Toward Millenium Development Goal Eradication of Poverty
In 1990, the United Nations set the first Millenium Development Goal: Eradicate Extreme Poverty & Hunger by the year 2015. We've made progress, yet millions of people still live in poverty, and a disproportionate number are children. Hunger persists worldwide, with 100 million children under age five suffering from undernourishment. Many people still struggle to find full and productive employment, especially women and young adults.
Fabretto's programs directly respond to the challenges of the first Millenium Development Goal: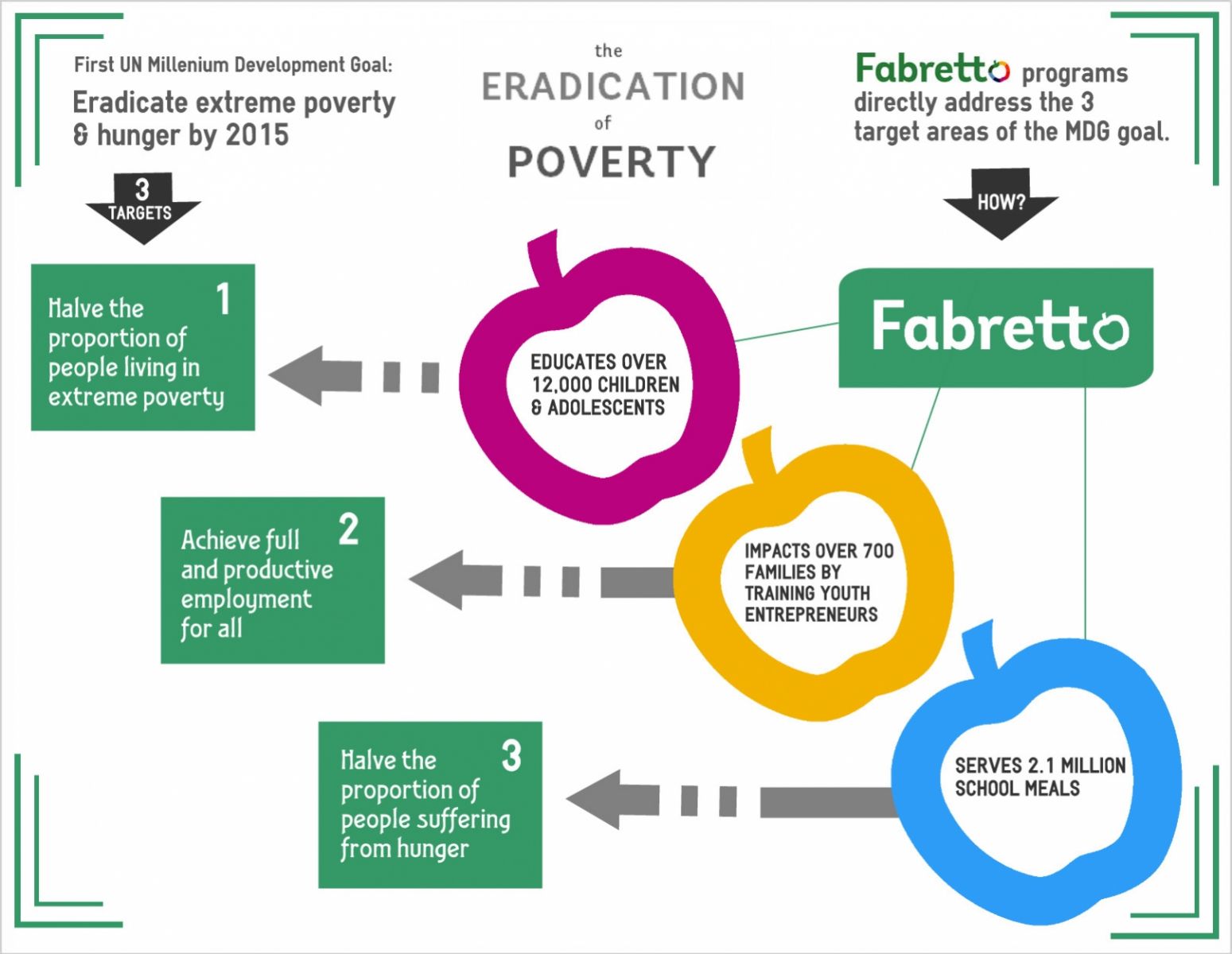 We believe that education is fundamental in the fight to eradicate poverty. Through quality education, Fabretto empowers 12,000 children and young adults to pull themselves and their communities out of poverty.
In secondary education and vocational skills programs, Fabretto trains adolescents and young adults to achieve full and productive employment. By training youth entrepreneurs in the SAT program and Fabretto cooperatives, Fabretto impacts 700 families by improving the family income and opening doors to new opportunities.
Hunger is one of the biggest daily challenges that people living poverty face. Fabretto attacks the problem of food insecurity through school meals, school gardens, and community education. Last year, Fabretto served over 2.1 million school meals to children in need.
The results of Fabretto's work are evident in the lives of thousands of children. Take Gabriel, for example, a child from Cusmapa who suffered from malnourishment so severe that at age four and half he weighed just twenty pounds. Immediately, Fabretto's early intervention program provided him with vitamins, fortified milk, and regular medical attention. Gabriel began to attend Fabretto classes, where dedicated teachers worked with him to overcome developmental challenges, and today he has transformed into an active member of his classes. Fabretto's programs have literally changed Gabriel's life and given him the hope of a better future.
With Fabretto's education and nutrition programs, the first Million Development Goal is within reach. Help us change more lives by 2015 by donating today!