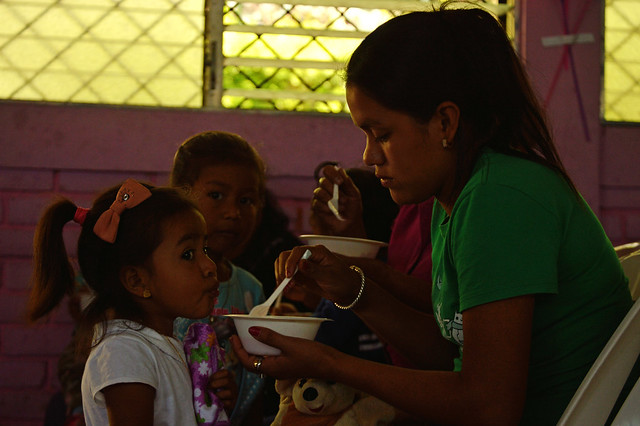 In Nicaragua, roughly 29% of children under 10 suffer from some form of malnutrition or diet deficiency. Malnutrition obstructs proper development patterns on a physical, psychological, and cognitive level. Research indicates that children with nutritional deficiencies often experience quality of life repercussions in school and throughout their lifetime.
With your help, in 2012, Fabretto heightened its efforts to combat malnutrition. As a direct result of the 2.1 million meals served in the school lunch program, 92% of Fabretto students increased their height and weight. In addition, school gardens served as a "hands on" teaching tool to promote healthy consumption, entrepreneurial initiative, and agricultural sustainability.
At Fabretto, we are committed to providing the nourishment and knowledge needed to ensure the proper development of a child. We know that a healthy student is more likely to have the motivation and energy necessary for learning. Our aim is to inspire children to utilize the knowledge they acquire in school, so that they may take advantage of opportunities beyond the classroom. Success in the lives of these children will help transform Nicaragua's future.